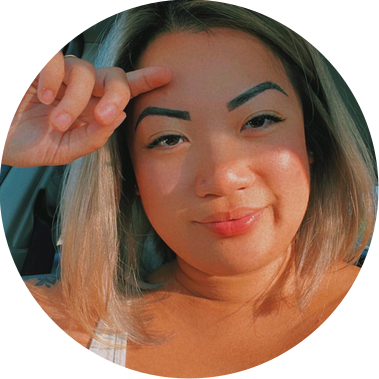 I'm Stephanie Cruz 👋
Currently a senior UX designer at Veo working on improving the customer iOS and Android apps. But I have 7 years of product/UX design experience in entertainment, retail and e-commerce.
Most recently, I was a senior experience designer at Aritzia — leading the charge on the Personalization Squad: working on improving Recommendations on product pages and exploring ideas around tailoring the shopping experience to each individual. I also spent some time on the OMNI Squad revamping Returns, reducing drop off and helping to save ~$500,000 annually in labor costs.
Other past companies: Browze, Slalom Build, Wattpad and VarageSale. Please feel free to checkout my resume for other notable projects and their impact.
Design for Humans
Just because I work in the matrix does not mean I forget who I design for. Seriously though, I am a firm believer in understanding people deeply. The context of their lives (down to their day-to-day activities) surrounding their use of product, can drive the right solutions.
Data Rules
I'd like to think I know it all, but I definitely don't, pretty much most of the time. Part of truly understanding humans is also being able to look at data from multiple sources (both quantitative and qualitative) to inform my design decisions.
Form + Function
Oh the battle of form over function, or function over form? For a design to be successful in my books, it must strike the balance of being useful as well as delightfully beautiful.
Beyond UX, I have been designing for over 10+ years in the realms of advertising, graphic design, illustration and more. At the end of the day, if I'm being challenged creatively, I'm happy. You can check out some of my illustration work here.
Aside from design, I'm a proud member of the LGBTQ+ community. Last year I ran my own taco-related merch shop called Gay For Tacos *cue lesbian joke*, where 25% of proceeds were donated to non-profits supporting the gay community. 🌈
What makes me feel at peace: discovering new music, dancing my butt off at musical festivals/raves, watching the waves crash, feeling the warmth of the sun, trying out new recipes to cook, reading before bed time, and sharing laughs with the people I love.